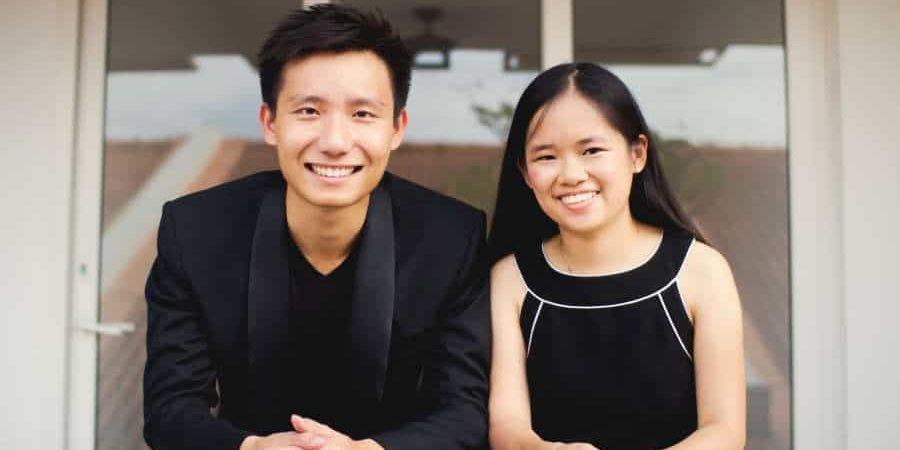 More than Music is a concert series founded in 2013 by two of Singapore's top young musicians, violinist Loh Jun Hong and pianist Abigail Sin, returning home from postgraduate studies in New York and London respectively. More than Music combines their commitment to artistic excellence and extensive experience as performing artists with the belief that classical music should be fun, meaningful and all about communicating and connecting with people.
More Than Music concerts tackle one of classical music's biggest problems head on: the assumption that classical music is boring and incomprehensible. This stereotype is caused by a couple of factors, namely the lack of communication between audiences and artists, the intimidating formal etiquette and stiff presentation of the music.
More than Music concerts revolutionizes the classical music concert experience by bringing both the music and the performers to the audience in an informal and intimate manner. Instead of remaining silent and standing far off, the performers speak directly to the audience, sharing their own stories about the pieces and the lives of the composers whose works they have chosen to bring to life. More Than Music concerts present the top young classical music talents in the region, bringing world-class chamber music performances to new audiences, up close and personal.
The vision of More than Music is to make classical music a powerful force in society, bringing people together to enjoy great art. More than Music Concerts represent the highest levels of artistic excellence, creating magical experiences with for both audiences and performers.