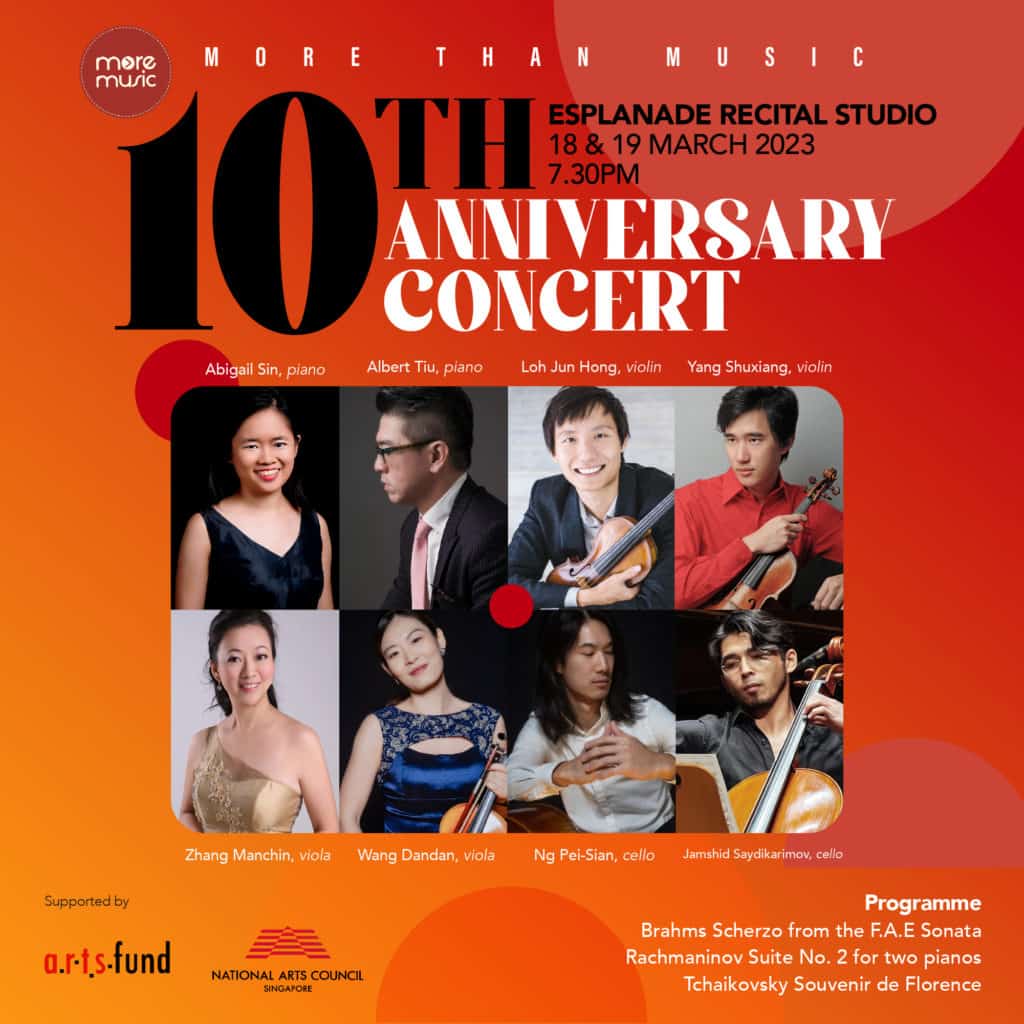 Tickets now on sale at https://morethanmusicanniversary.peatix.com
More Than Music celebrates our 10th anniversary season with a thrilling programme of unabashed virtuosity and romanticism, bringing together fellow artists who have been part of the More Than Music family over the years. Pianists Albert Tiu and Abigail Sin join forces for one of the most iconic pieces for piano duo: Rachmaninov's epic Second Suite for Two Pianos. An all-star strings dream team of Loh Jun Hong, Yang Shuxiang, Zhang Manchin, Wang Dandan, Ng Pei-Sian and Jamshid Saydikarimov take on Tchaikovsky's soaring masterpiece: Souvenir de Florence.
Join us for an exciting celebration of music and friendship!
Concert Programme
Brahms Scherzo from FAE Sonata for Piano and Violin
Rachmaninov Suite No. 2 For Two Pianos
Tchaikovsky Souvenir de Florence
Performers
Abigail Sin, piano
Albert Tiu, piano
Loh Jun Hong, violin
Yang Shuxiang, violin
Zhang Manchin, viola
Wang Dandan, viola
Ng Pei-Sian, cello
Jamshid Saydikarimov, cello