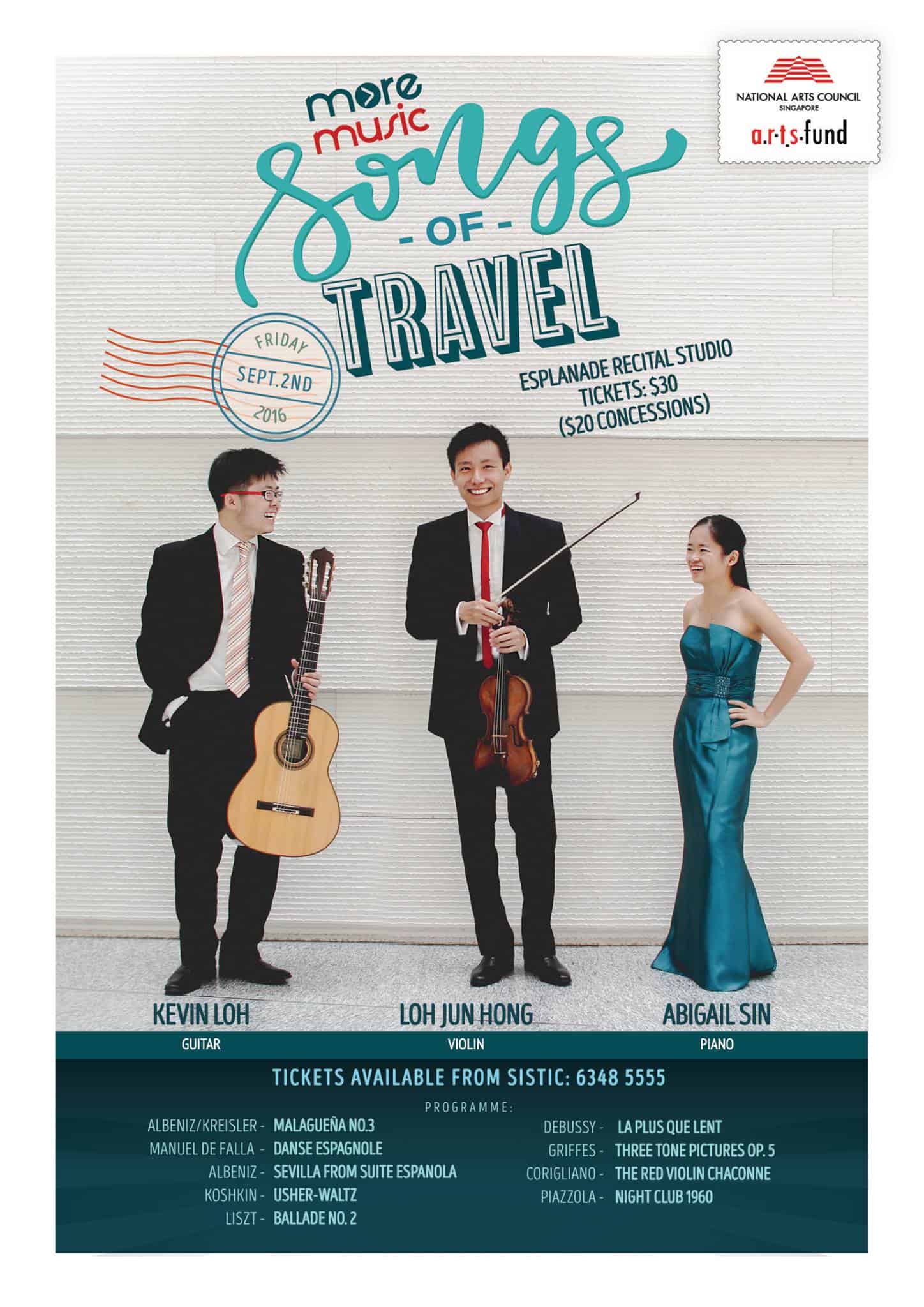 You are invited on a round-the-world adventure like no other!
Experience the sultry rhythms of Spain, luxuriate in the fragrant harmonies of East Asia and lend your voice to rousing folk songs from all over the world. Special expeditions to long lost mythical places and the netherworld included for the true explorer!
Let your imagination take flight with us! Join Jun Hong, Abigail and award-winning guitarist Kevin Loh on a musical journey you will never forget. Experience world-class performances up close and personal, the More Than Music way!