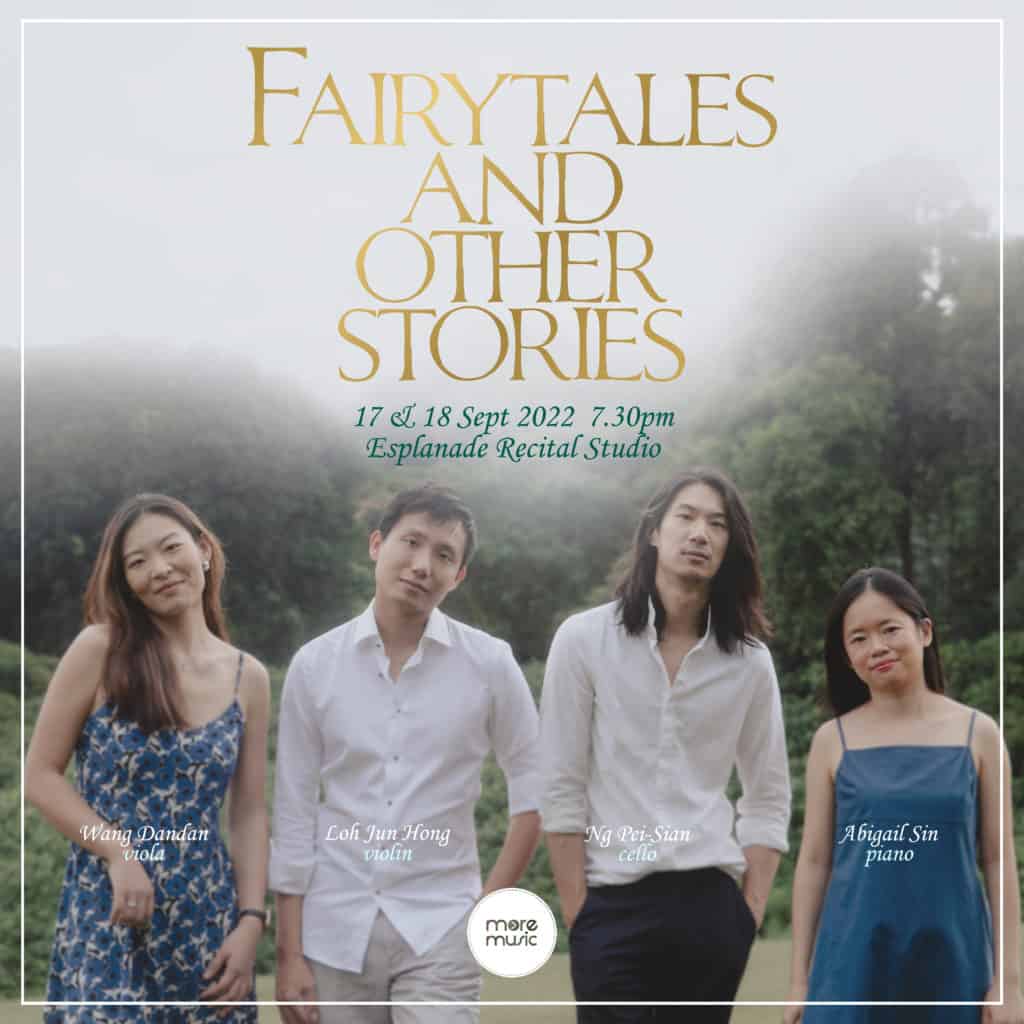 More Than Music is delighted to reunite with violist Wang Dandan and cellist Ng Pei-Sian for another musical adventure with Fairytales And Other Stories.
Let your imagination take flight with Schumann's Märchenbilder (Fairytale Pictures) and Janácek's Pohádka (Fairytale), as we step into romantic dreamworlds and revel in lush soundscapes. Our musical journey together will reach a climax with the Brahms Piano Quartet, with its radiant melodies and rousing gypsy-inspired finale that will sweep us all off our feet!
Join us for a magical evening of music and stories.
Performers:
Loh Jun Hong, violin
Wang Dandan, viola
Ng Pei-Sian, cello
Abigail Sin, piano
Programme:
Sibelius Duo for violin & viola
Schumann Märchenbilder (Fairytale Pictures) for viola & piano
Janáček Pohádka (Fairy Tale) for cello & piano
Stravinsky Danse Russe from Petrushka for violin and piano
-Intermission-
Brahms Piano Quartet No. 1 in G minor, Op. 25